Disclosure: I am participating in the FujiFilm Canada campaign managed by SJ Consulting. I received compensation in exchange for my participation in this campaign. The opinions on this blog are my own.
When it comes to taking photos, I have to say that as the years go on I find myself taking way less. This being said, most of the photos I take now are on my phone. I would like to blame being too busy, but in reality I just am photo lazy at times. I have gotten so accustomed to the ease of using just my phone that I only take out my digital camera for the really important photos or when I need to do editing. While this works great some of the time, I have really wanted to break free from being a creature of habit especially with the holidays here. Thankfully, that is where the FujiFilm Instax SQUARE SQ10 comes in!
Holiday Photos with FujiFilm
Have you ever thought to yourself, I wish I could take fabulous photos with the greatest amount of ease?! Well, the Instax SQUARE SQ10 does just that. You are combining the great photos of a digital camera with instant performance! This camera takes your photo and gives it that retro look that only a square photo can. You also have the option of keeping your photos on the internal memory or using your own storage media.
Want to take photos, but not ready to print them yet? No problem! The internal memory stores up to 50 images that you can edit and process when it suits you! Taking holiday photos comes to mind because we are often in the moment and want to give as much attention to what is going on as we are to preserving the memory. Thus, enjoy the holidays, take photos and print whenever!
Hoping for sweet editing options? Good, cause you have image effect options such as filters, vignettes and brightness adjustment! Did I mention how ultimately fantastic the LCD viewing monitor is? You can really see how your photo is going to print and make changes accordingly. I love this because I hate wasting photo film. I can print my photo right the first time.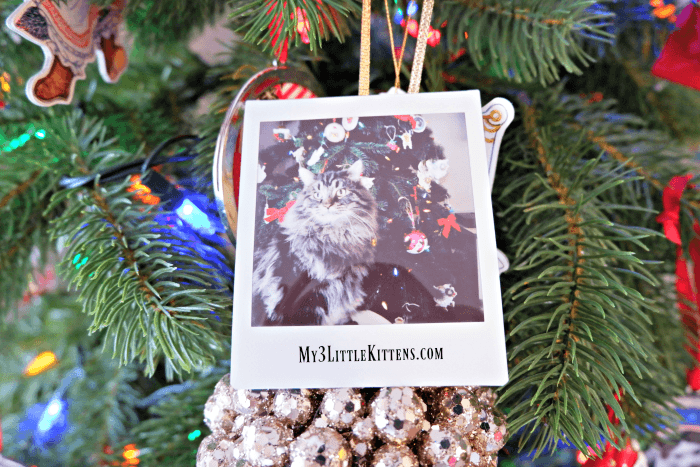 So let's talk design! The Instax SQUARE SQ10 is ridiculously lightweight and compact. You can take the camera to holiday events or wherever you are going by simply putting it in your purse or bag. I hate bulky anything, so this is perfect for my needs. It has a dual shutter system and the command dial is literally right at your fingertips! Doesn't get much better than that?
So remember how I mentioned all the photos I took on my phone? Well, FujiFilm didn't forget about those. We all know we have tons that most likely will never see the light of day. However, the
Instax SHARE SP-3
Printer saves the day! This beauty actually connects to your phone via bluetooth! Did I mention it high-speed prints in 13 seconds. Add to that superb image quality as well as high definition.
You simply download the app, choose a photo on your phone and/or connect to your favourite social media site and snag an image from there! Next, preview your photo so you know how your photo will be printed out and print! Done. Think of all the time you saved thanks to this wireless wonder!
When: Wednesday, December 13, 2017
Time: 9 pm EST
Party Hashtag: #InstaxSQHoliday
Hosts to follow: @Instax, @SJConsulting_CA
Prizing eligibility: Open to Canada, excluding Quebec
Prizes
Grand Prize: X-A3, valued at $749.99 CAD
2nd Prize: SQ10 Hybrid Instax camera, valued at $369.99 CAD + film $31.98 CAD
3rd and 4th Prizes: SP-3, valued at $249.99 CAD + film $31.98 CAD
5th and 6th Prizes: SP-2, valued at $199.99 CAD + film $21.98 CAD
One Lucky Canadian Reader is going to get their very own Instax SQUARE SQ10 as well as the Instax SHARE SP3 printer. Value $620!