As a cat lover, I prefer most of my activities and hobbies to include my fabulous cats. Thankfully, Netflix has movies for cat lovers to enjoy! No more clicking through the channels when you have the awesomeness of Netflix in your life!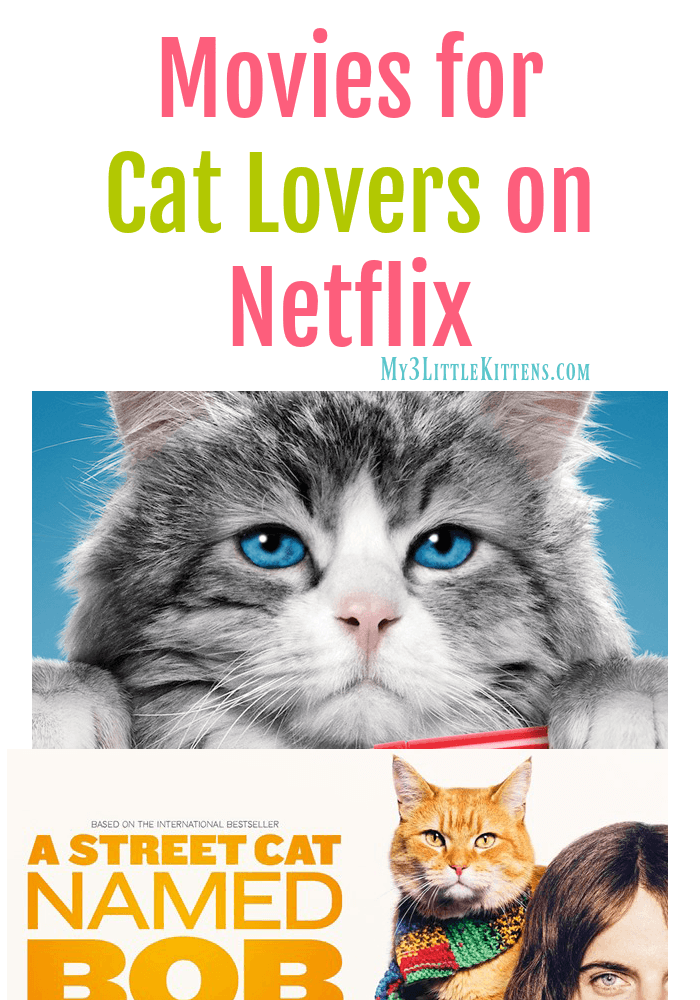 Movies for Cat Lovers on Netflix!!
Nine Lives – A businessman has always put business first over his family. That all changes when he is transformed into the family cat!
A Street Cat Named Bob – A cat comes into the life of a man and changes things for the better!
The SuperVet – This show follows a vet whose heart is always in the right place!
72 Cutest Animals – The name says it all. Obviously these aren't all cats, but how can you go wrong with 72 animals radiating their cuteness!!
Looking for More Content to Check Out?
Easy DIY Popcorn Bar – Rock your movie night with this family-friendly idea!
Chocolate Popcorn – Let this yummy creation blow your mind and tastebuds!
Disclosure: This post is sponsored by Netflix. All opinions are honest and that of My 3 Little Kittens.