One holiday must in our house is always writing to Santa Clause. My kids have been writing him since the moment they could write a sentence and the tradition continues today. Thankfully, to add to the awesome, we have used Portable North Pole for the last few years to create a message from Santa to our children. They look forward to the greeting and always are thrilled to see that he knows who they are! This is something for all ages to enjoy!
Portable North Pole
To get the fun started, you will need to download the PNP app on your device. You will need to setup an account, which takes only a few minutes. Once signed in, you can check out the Parent's Corner to create videos, calls, see your saved creations as well as check out all the toys and gifts available!
The kids corner allows your child to see Santa's messages and also take cute sELFies! My kids loved being able to take photos of them being elves, or Santa, or even a reindeer!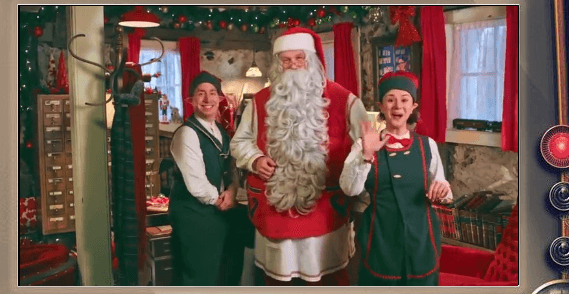 It took me under 30 minutes to do three videos and my kids absolutely love them! Keep in mind that you can purchase a Magic Pass, which gives you a year of access to ALL that the Portable North Pole offers, but there are still free settings for those who just want to create a video!
Make sure to connect to the Portable North Pole on FB: @PNPSANTA  IG: @pnpsanta  TWITTER: @PNPSanta
Wishing you a Very Merry Christmas!
Disclosure: This post is sponsored by PNP. All opinions are honest and that of My 3 Little Kittens.